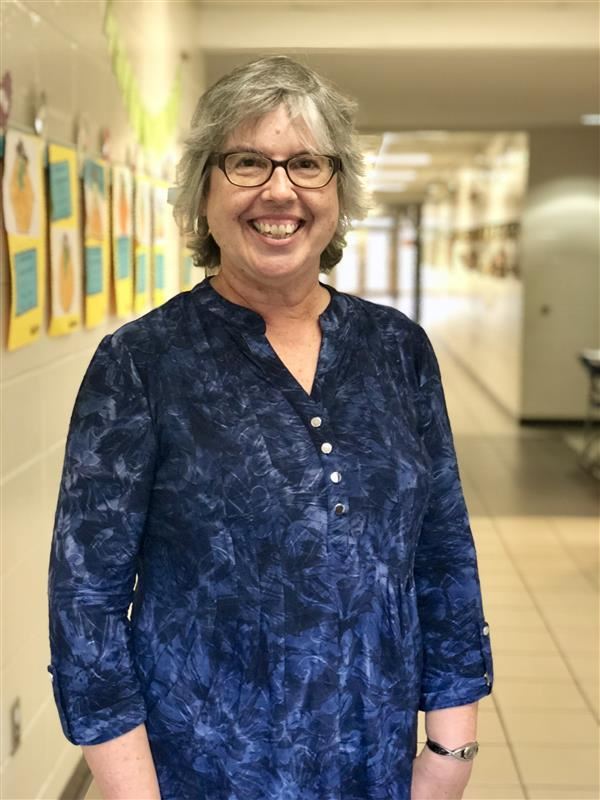 Phone:
Email:
Degrees and Certifications:
Ms.

Joyce Cooper

Welcome to our class page. My name is Ms. Joyce Cooper and I have been in Troy, Alabama for 33 years. My two daughters came through the Troy City School system and I have been at Troy Elementary School for 24 years. The first few years I ran the Science Lab which has since become the Computer Lab. The rest of the time I have been teaching first grade. My oldest daughter lives in Tuscaloosa and my youngest daughter lives with her husband in Kirkland, WA. When I am not working on school related things, I love to sew and do craft projects or go to the beach. My biggest project right now is making all kinds of things for my baby granddaughter.
NEWSLETTER FEBRUARY 3 – 7, 2020

MS. COOPER'S CLASS

MONDAY: READ THE WORDS TEST. Practice reading the February Nonsense Words. Read library book for AR test. PE TODAY.

TUESDAY: PROGRESS REPORTS. SPELLING TEST. READING SKILLS TEST. Read library book for AR test. PE TODAY.

WEDNESDAY: Practice reading the decodable story Hopping Buffy. Spelling skilsheet page DVD 150. Read library book for AR test. PE TODAY.

THURSDAY: Practice reading the decodable story Day at the Farm. Begin practicing the Speed Drill Words. Spelling skillsheet page 366. Math review sheet for test tomorrow. MUSIC/PE TODAY.

FRIDAY: MATH FLUENCY TEST. MATH INVESTIGATIONS TEST. Practice reading Frog and Toad Together. Read library book for AR test. PE TODAY.

***MATH SKILLS: Making combinations for 10; finding missing numbers in equations; addition and subtraction fluency to 10; solving addition and subtraction word problems.

***PROGRESS REPORTS go home on Tuesday. Please sign and return the report and you will get a copy to keep in the next graded paper folder.

***FEBRUARY 14 is Blue Jeans Day. Students may bring $1.00 and wear blue jeans.

***CANDYGRAMS are being sold. Pink sheets are being sent home. Please fill out and return with $1.00 each if your child wants to order some.

FEBRUARY 14 will be our Valentine's party. A list of student names will be sent home next week in case your child wants to bring Valentine cards for the party.

***FEBRUARY 17 is Presidents' Day and there will be no school.